by Kyle Callahan
We celebrated a new beginning in Poultney this week with the groundbreaking for the new Slate Quarry Park on Main Street. As reported by WCAX, the new park "will provide a small amphitheater for music, poetry readings, and other events." Crafted by a local artist, the "structures at the park will be made from local slate" to honor the importance of the quarries in the town's history.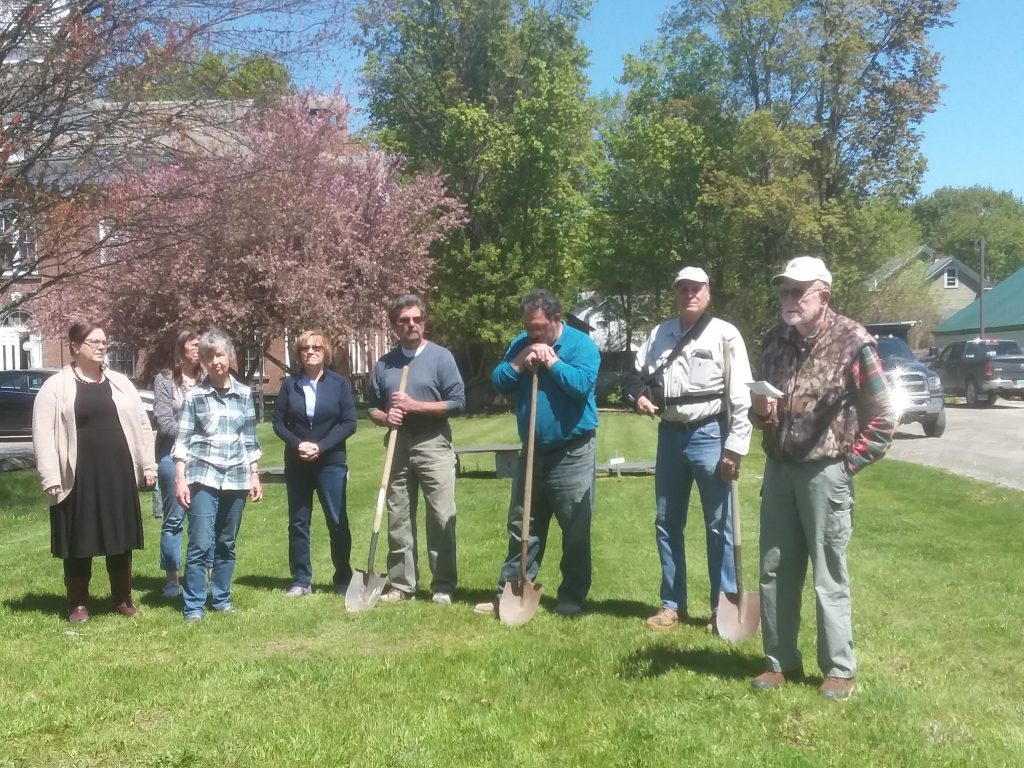 The event called to mind other groundbreaking moments in town, such as the one back in the 1740s when the first military roads came through Poultney, one connecting Charleston, NH, to Fort Ticonderoga and another connecting Connecticut to Montreal.
As described by one historian, Charles Ripley, in 1915, "This town at that time was dense forest…of Pine, Hemlock, and Hardwood, and as the military roads were laid through those forests across swamps and over mountains, it required an immense amount of hard labor." Ripley reports that in return for their labor, the workers received three shillings per day. In 1745, three shillings would have had a similar buying power to about $50 today.
According to Ripley, the north/south military road came from Connecticut and entered Vermont through Bennington. It cut up to Manchester, then to Pawlet and Wells before coming over Lake St. Catherine Mountain into town. The road crossed the Poultney River near the cemetery in East Poultney before heading north to Castleton and then onto Montreal.
Ripley reports that "tradition" places the east/west military road, which led to a military point in Whitehall, along Lake St. Catherine's west side. Ripley writes, "There is a tradition from our fathers that supplies were transported over that road. This information was given to me by an elderly gentleman whose grandfather, an early settler, owned some of the land it crossed."
Of course, the most significant groundbreaking commenced on April 15, 1771, when Ebenezer Allen and Thomas Ashley first came to the area.
Ashley's grandson, Elisha Ashley, published an article in the Rutland Herald in 1854, noting of the town's two founders, "They were men of bold, fearless spirit—athletic and firm constitutions…They erected a shanty for Allen, who brought his family with him. Ashley…erected a shanty for his family…by setting four crutches in the ground, placing poles on the top, and covering the roof and body with bark."
In the 1870s, Elisha Ashley "once pointed to a gentleman now living in Poultney the precise spot" where the two settlers first broke ground. The location was "about twenty rods [which is roughly 110 yards] south of where the covered bridge now is." In 2021, of course, the no-longer covered bridge resides in what we now call East Poultney and is closed for repairs.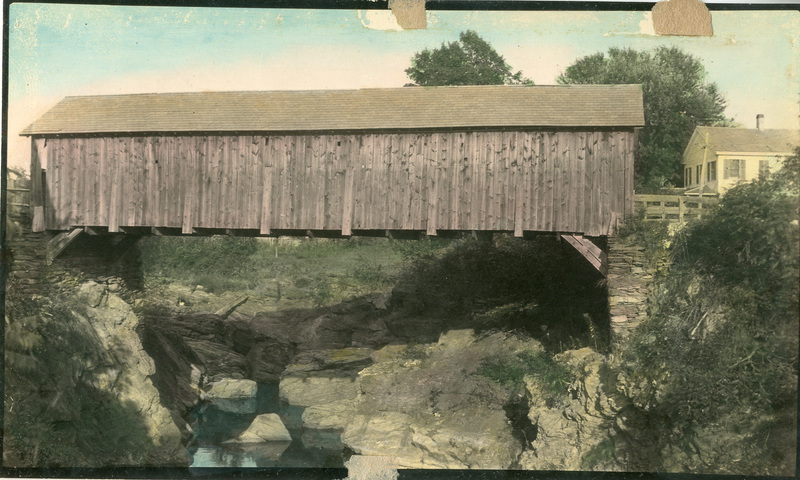 Allen's and Ashley's groundbreaking set Poultney on a path that has lasted 250 years. Perhaps in 250 more, our descendants will park their flying cars near Slate Quarry Park and celebrate the new and wonderful path that its groundbreaking has begun.
Thanks to Christopher Ripley (1915) for his history of the early roads in Poultney, the Works Progress Administration (1938) for collecting Ripley's essay, and J. Joslin, B. Frisbie, and F. Ruggles (1875), whose "A History of the Town of Poultney Vermont From Its Settlement to the Year 1875, With Family and Biographical Sketches and Incidents" highlighted Elisha Ashley's 1854 article in the Rutland Herald.
All of these records can be found in the Research Materials of the Poultney Historical Society in East Poultney, which will reopen to the public in June!