Picturing Mountain Independence
Poultney, VT – Join the Poultney Historical Society at our Annual Meeting in the
East Poultney Schoolhouse on Sunday, September 22nd starting at 2pm
to celebrate an afternoon of history!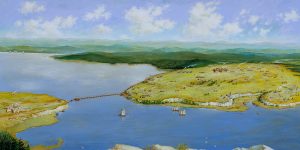 The event will feature a presentation, "Picturing Mount Independence: Maps and Artwork, Then and Now," by local historian Ennis Duling. The talk will be highlighted by a slide show of the Revolutionary War historic site.  Mount Independence in Orwell was the site of extensive fortifications built during the Revolutionary War to stop a British invasion on Lake Champlain. It is now a Vermont state historic site.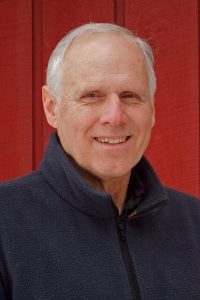 Duling of East Poultney was the communications director at Castleton State College. His articles on the American Revolution have appeared in Vermont History, Historical New Hampshire, and the Journal of the American Revolution. He was the editor of Strong Ground: Mount Independence and the American Revolution, published in 2016. He is on the boards of the Poultney Historical Society and the Mount Independence Coalition.
A business meeting will happen prior to the lecture at 1pm. The program is free and open to the public. Light refreshments will be served.