We have recently added over 900 school reports of individual students that attended Central School, East Poultney School, Red School # 3, North Poultney School, The Lake School, and South Poultney School. These reports, spanning the years 1910-1936, include information such as the nationality of the student's parents and their occupations, residence, teachers through the year, grades, attendance, and much more.
Thanks to this generous donation of school reports, these have been added to our Research and Genealogy Library.
Two such report cards are viewable by clicking the images below. These are just some of the more than 900 school report cards that can now be found in our library.
Using other resources from our collection such as old newspapers, one can piece together information to create the stories of Poultney's past. For example, after looking at Daniel DeBonis's report card, one might find this (click the image to enlarge):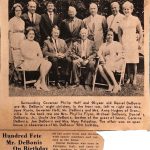 Vermont ERA – August 15th, 1963
Here is a story of one family that we can tell using these reports and other resources in our library. This is the family of Hugh R. and Annie Hughes of South Poultney.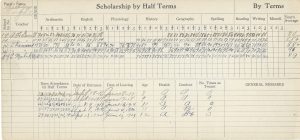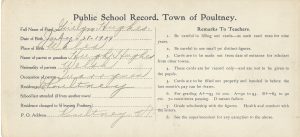 This is the report card of one of Hugh R. and Annie Hughes's four sons, Quill Hughes.
Quill, Arvon, John, Robert
Report card of Arvon Hughes

Arvon Hughes was awarded the Purple Heart after being wounded in action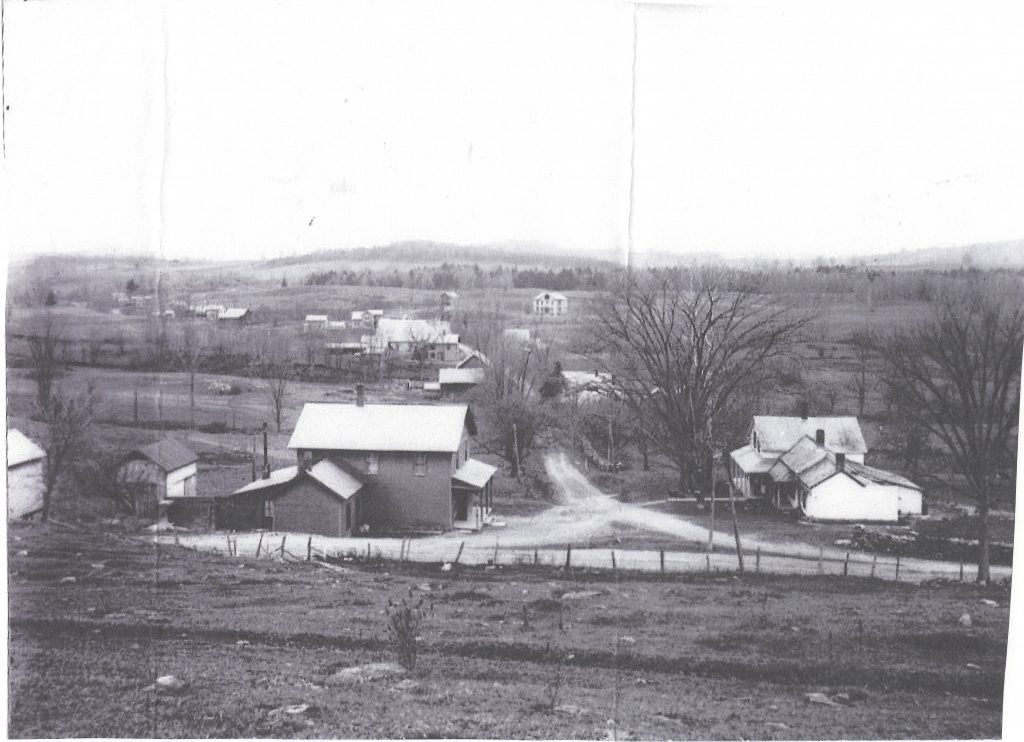 South Poultney, where the Hughes Family lived.

VT Life Magazine, 1948-1949
Quill Hughes in top right photo on the right
Article in The Poultney Journal
(Quill played football at Green Mountain College)
This article from The Poultney Journal
Quill also played baseball.
Photo credit – AREA NEWS